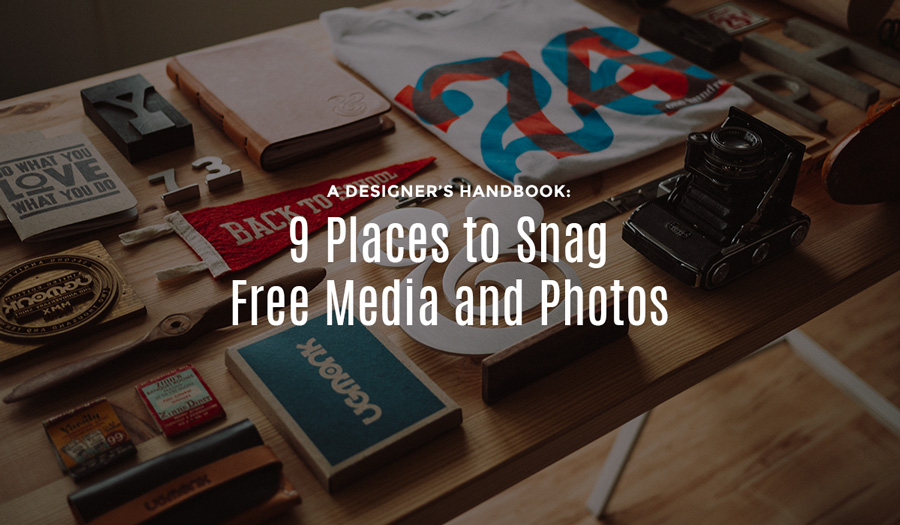 Let's be honest. Sometimes us designers just don't have the time to create custom content, especially when, like me, you work in environments where you just need to pump out good-looking content as fast as you can. Maybe it's a background image, a few icons for a small web project, or a handwritten font. Whatever the case, it's always nice to have a few things to fall back on.
For me, the following are those such things.
Unsplash & Picjumbo
About a year and a half ago, I stumbled across a post on Medium titled, "Stock photos that don't suck." Hands down, it has proven to be the #1 resource I keep coming back to, time and time again. The author listed a handful of websites that offer free images (though some require attribution) to use for whatever and whenever you'd like. From this list, I use Unsplash and Picjumbo the most.
GraphicBurger
GraphicBurger offers free designs (with the occasional sale here and there) for personal or commercial use. They have everything from PSD mockups to logos to icons to images to textures. I've used quite a bunch of their material for small projects here and there.
ui8
Much like GraphicBurger, ui8 offers some great PSD mockups, fonts, and icons, among other things. It's a great place to get started on a larger project or to find pieces for an existing project. In addition to their free material, ui8 offers some fantastic premium resources at reasonable prices.
Dribbble
Dribbble is a "show and tell for designers," a platform to find inspiration and to get feedback from other designs on projects you're working on. I've been a part of the Dribbble family almost from the beginning and I've found it an excellent place to share and learn from some of the best designers in the world.
There are also a bunch of great designers who share some of their projects for free using tags. It's easy to search these tags for free PSDs or fonts or whatever. Here are a few tags you can use to search for some great stuff: free, freebie, or freebies.
Free Goodies for Designers & MediaLoot
I've actually only recently come across these two sites, so I haven't personally used their resources much yet. But from what I can tell, a lot of the resources – fonts, mockups, badges, patterns, icons, etc. – look pretty well put together. Free Goodies also have a Dribbble account that offers free resources as well.
Speckyboy Design Magazine
Speckyboy is an online design magazine that posts a lot of articles relating to graphic and web design but also provides a ton of links and downloads to free resources. All you need to do is run a simple "free" search and it'll come back with hundreds of posts having thousands and thousands of resources.
It's quite remarkable actually.
Pixel Buddha
Much like GraphicBurger or ui8, Pixel Buddha offers a bunch of resources – mockups, icons, images, fonts, etc. – all for free. And, like most of those other places, they offer premium resources for a price as well.